So my camera remote is still MIA (just ordered a backup today so this NEVER happens again, haha), but I forced Mr. Nick to take some photos of me yesterday in this new outfit. It's bizarre what a difference there is between photos Nick takes and photos I take with my tripod and remote combination. He's rather tall and I somehow end up looking short and chubby when seen from that angle, not to mention you can see all of the messy-ness in the background! Gah.
The skirt is from etsy seller
Thief and Bandit
and was made in Nova Scotia! Love shopping Canadian. ;)
I'm currently itching for some nice weather so I can wear all my lovely summer clothes again. I think this silk cargo tank is going to get plenty of wear, as well as some lovely dresses and other tops I've picked up in the last couple of weeks. OH and my Birkenstocks came in the mail! I can't wait to break those babies in, they're adorable!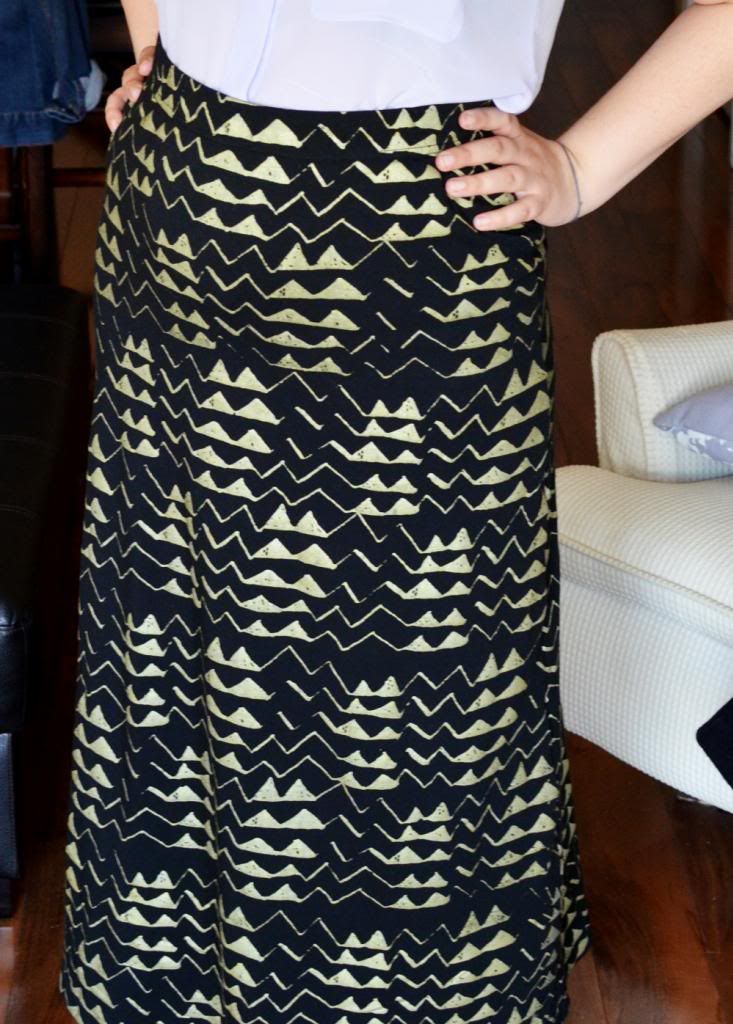 Skirt Thief and Bandit, H&M booties, Madewell silk cargo blouse, and H&M sweater.