Holy smokes, July? Already?
If you're a Canadian, happy belated Canada Day, and if you're an American, happy early July 4th.
This long weekend brought with it a mixed bag of weather, some quality time with family and friends, and some seriously good food. Saturday I attended an awesome Bachelorette party for a friend who's joyous nuptials are impending -- she's marrying an awesome guy (and one of the three Nicks) on July seventh! Sunday I had lunch with my parents and some friends -- we wanted to have a picnic but the weather wasn't cooperating.When Nick got off work we went over to his parents place for dinner and met their newest bundle of joy -- a tiny kitten they rescued. He's probably between 3 and 4 months old and appears to be in really good health -- he's very playful, so much so that he plays himself out and flops over to fall asleep. Once he's all tired he'll let you pick him up and cuddle him. His purr is crazy loud. I'm kinda in love with the little fella. Nicks parents had originally intended to give him to us -- but I think they may have already fallen in love with him too.
Monday I spent the day at West Edmonton Mall (THE mall if you happen to live in Edmonton or any of the surrounding areas. It has a skating rink, an indoor amusement park, and a giant water park. It's kind of a big deal guys) Anyway, it's an hour and a half bus ride from my apartment to The Mall, but I made the trek because the first J Crew in Alberta opened up a few weeks ago and I had to go. I was not sorry. I purchased the absolute perfect dress for attending a summer wedding. Like, you guys are going to be so impressed. It's blue. And perfect. My friend Kurtis made the hike with me and we treated ourselves to expensive sushi as a celebration of our accomplishment. Afterwards we bused back downtown to wade around in a fountain, and then joined Nick and some more friends for dinner.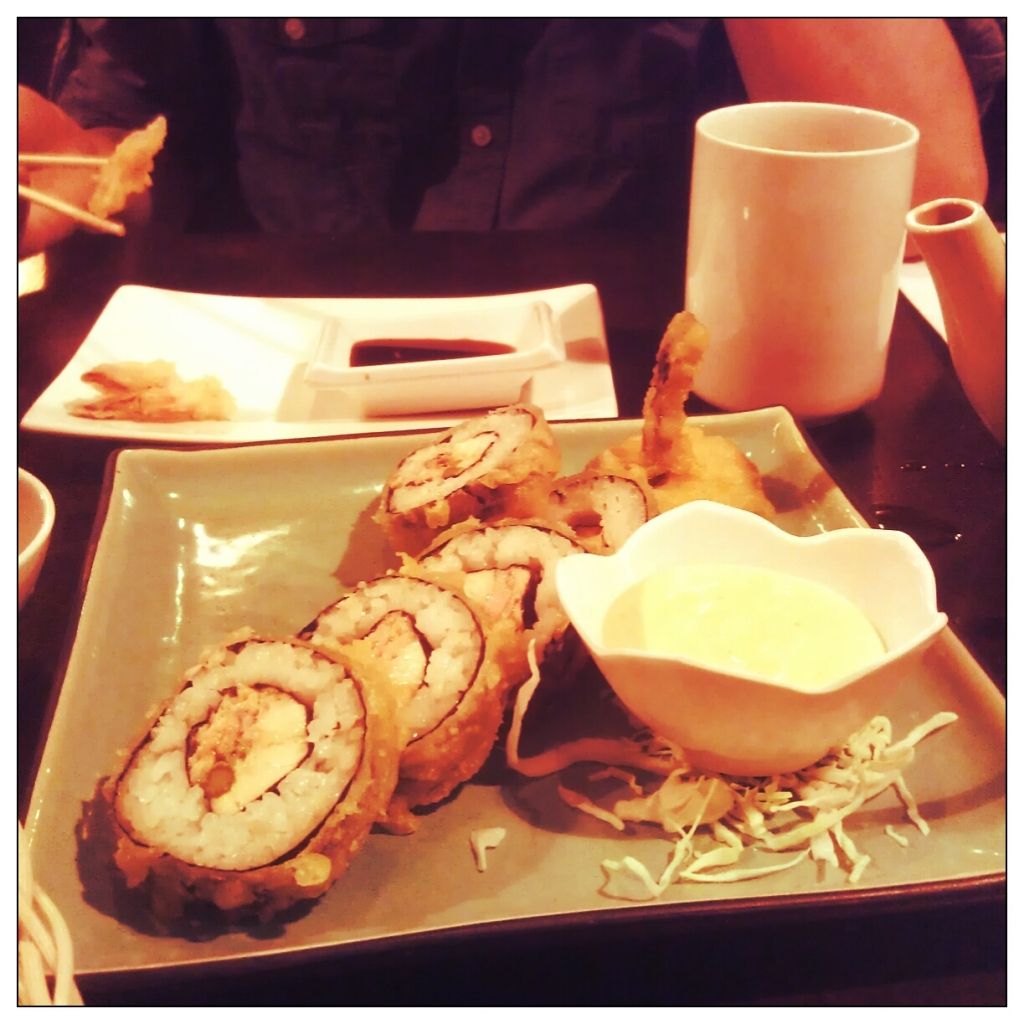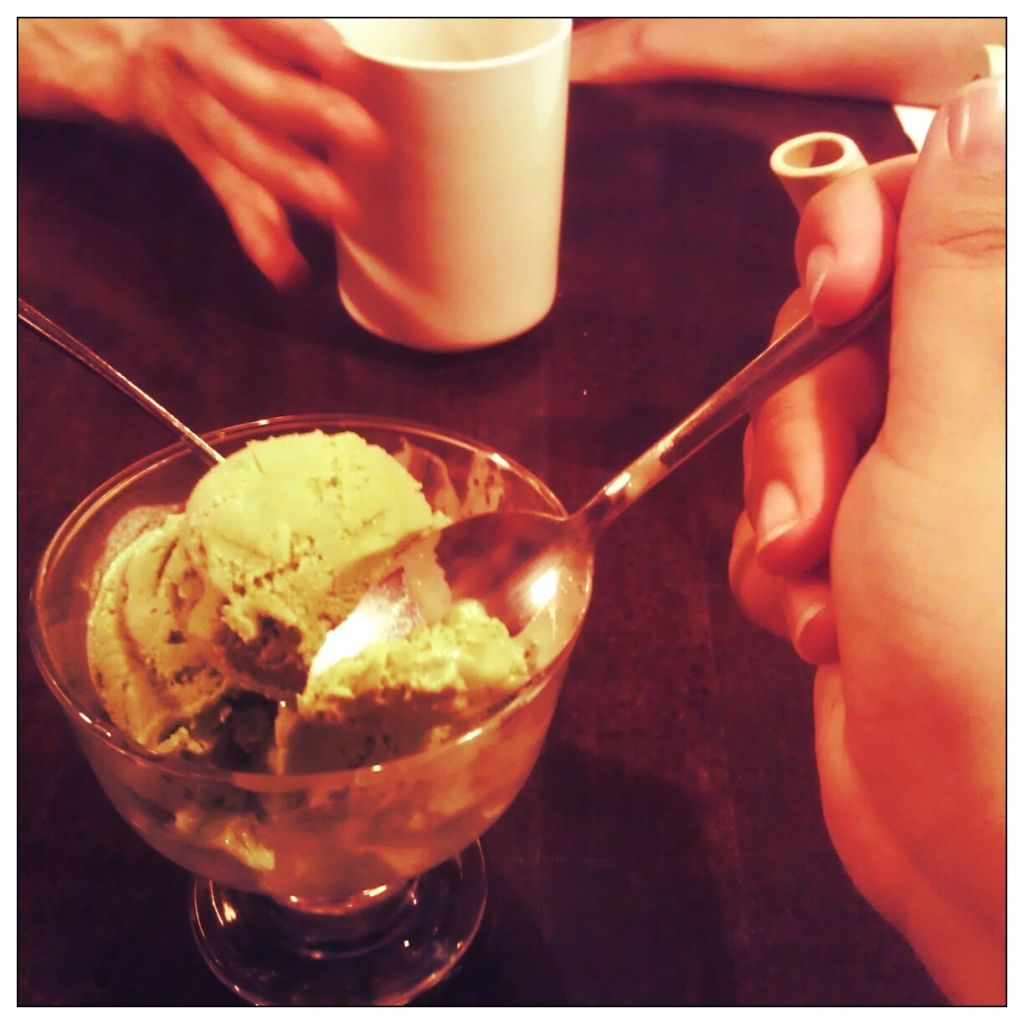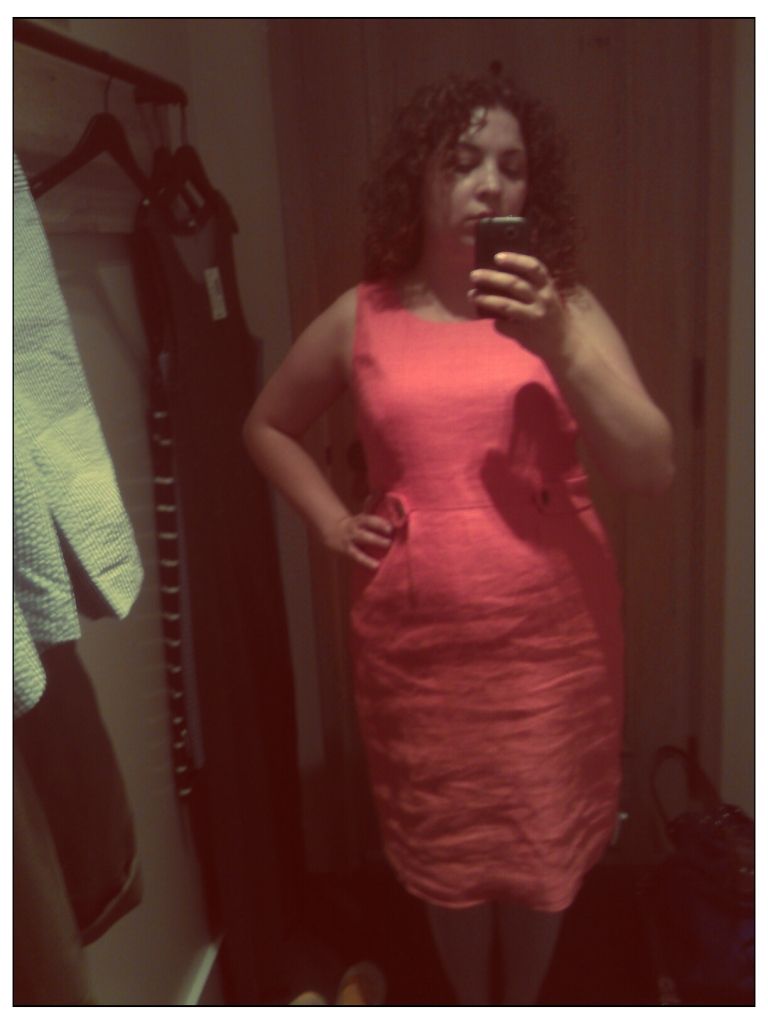 Me trying on clothes at the new J Crew -- this is not the dress I ended up with, but it was a contender. Also, Sushi and green tea ice cream at Oranj.
I hope everyone else had an equally entertaining weekend -- except with less public transit and even more kittens.
You're welcome.