I wore this outfit on Saturday when Nick and I went to see the Black Keys (for the second time mind you). They are consistently awesome live and this year the Arctic Monkeys opened for them. We had a great time and I was happy to do one of my mans favorite things with him.
These are some of the first pictures I've taken with my new tripod! That's right, I finally took the plunge so that I can take pics while Mr. Nick is working. He's happy, I'm super happy and now I don't have to worry about him rolling his eyes every time I say "time for outfit photos". Speaking of camera gear, I also ordered a great new bag from
JoTotes
last week. I can't wait until it gets here and I can share it with you guys. It has a pocket for an Ipad so I guess that will be my next purchase. ;)
I do apologize for the poor quality of these photos, I was playing with my settings on manual and they looked great in the view finder but upon closer inspection are full of noise. Geesh, this photography things is harder then it looks isn't it?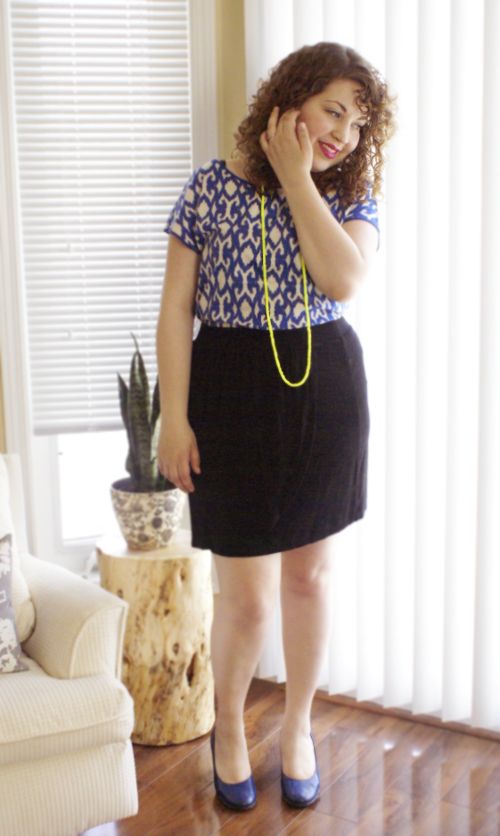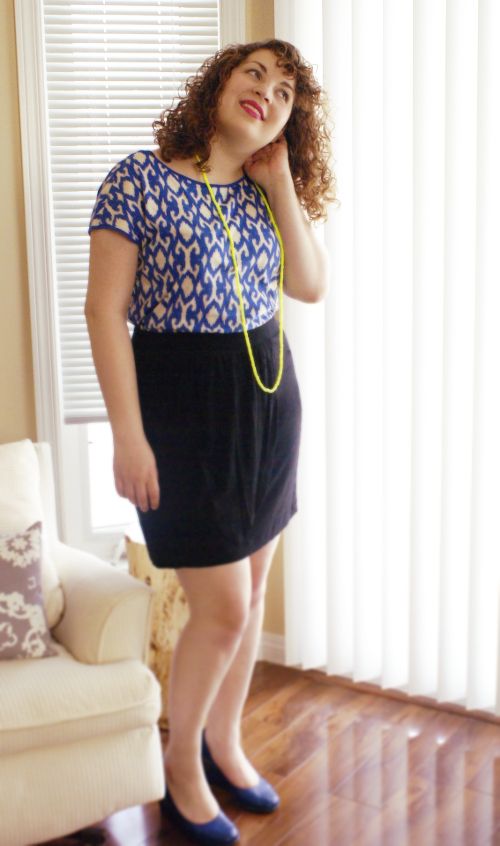 Joe Fresh skirt, Gap Ikat top, H&M neon necklace, Payless blue wedges, covergirl lip perfecting lipstick